I was super excited to photograph Brendan & Megan's engagement session at New York City's iconic High Line Park! I had the privilege of capturing their secret proposal last Labor Day weekend (which you can see HERE) and I was simply bubbling over with joy in anticipation of documenting their wedding day this August!
I highly recommend planning engagement photo sessions very early in the morning to avoid the heavy crowds. But, if you decide on an evening session, we can still use a few tricks to find good, unsaturated spots :).
In this case, Megan & Brendan chose a session near dawn, being the early birds that they are. We photographed our early morning engagement session on the High Line, starting on the cobblestone streets just below it. We loved exploring the different sections with their variety of trees and plant life, benches, and sitting areas that overlook the city streets.
We ended our session at the northern part of the High Line, at Hudson yards. It was so cool to see the new honeycomb spiral staircase landmark standing as the centerpiece of the area.
This couple is so fun to be around, always smiling and giggling, and up for anything fun and adventurous! I had so much fun laughing and joking with them. I simply adored the tender moments that they shared and allowed me to capture through my lens.
I love it when couples can just enjoy the quiet moments with each other!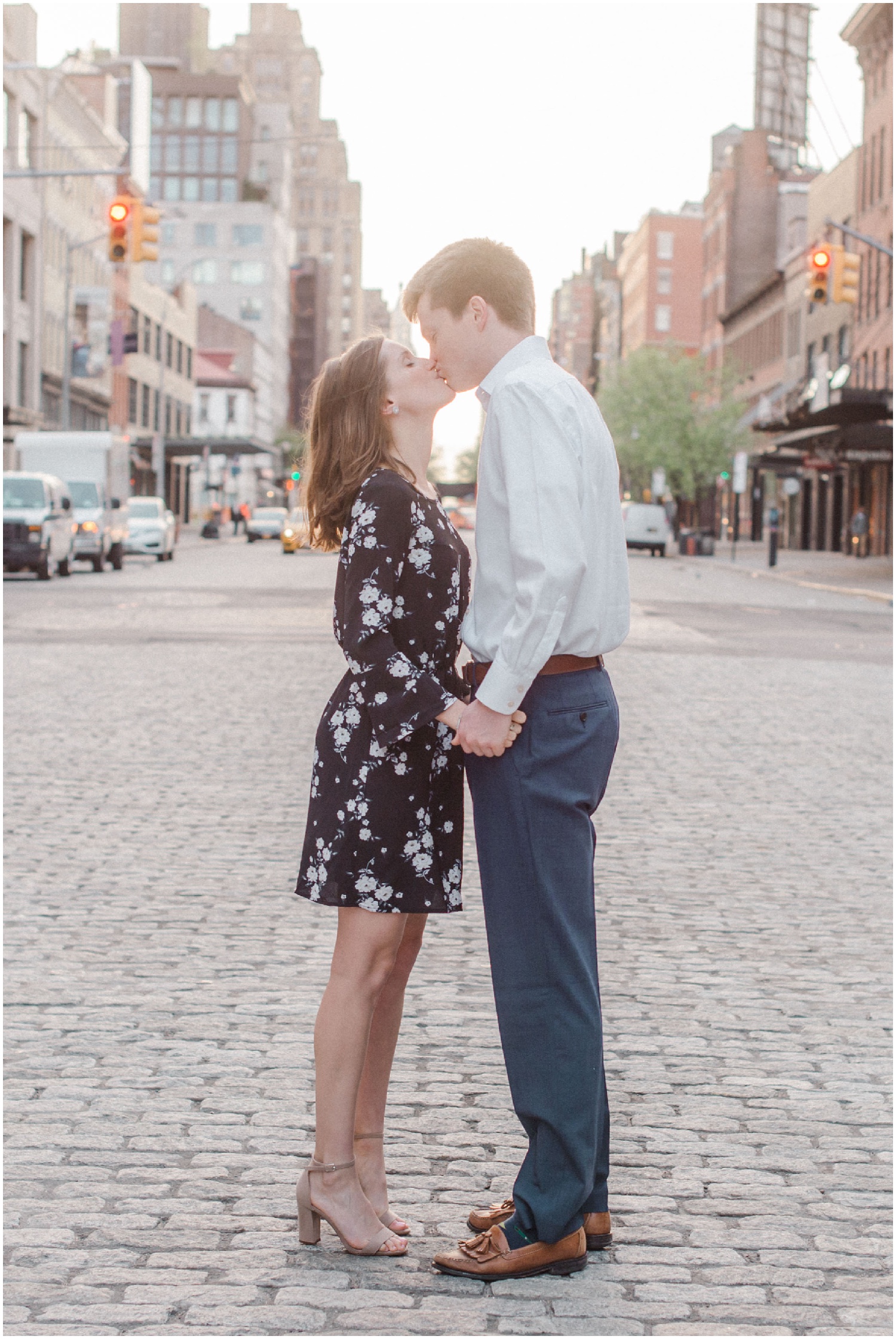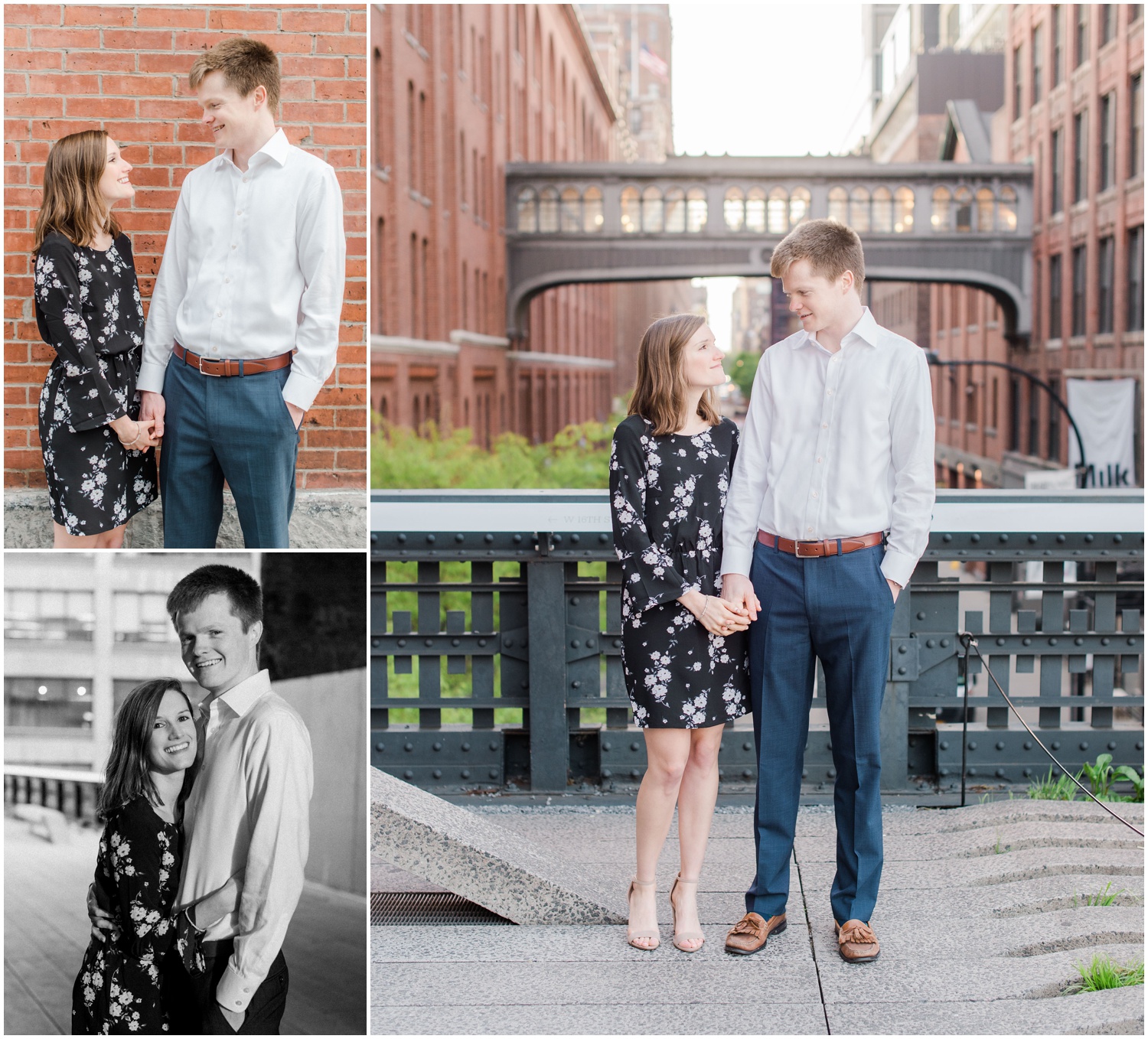 Would you love to explore NYC with your sweetie and take some portraits?!